Make A Change Today, We Will Help
Beds Are Available. Start Your New Life Today.
Royal Life Centers at Sound Recovery provides intensive outpatient and outpatient programs in Washington, which are nationally recognized for our quality care.
We will empower you through out your recovery process, which includes letting you choose how to tailor your treatment plan to work best for you. During treatment, you may choose to stay at our newly renovated apartment style housing or you may attend our program from home. Those who do stay with us will enjoy bedrooms equipped with flat screen TVs and Dish Network programming, perfect for that end of the day unwind. Optional activity and adventure therapies give guests the chance to participate in painting, sculpting, creating music in our fully-equipped studio, journaling, equine therapy and more.
We have employment specialists to provide services like resume building, interview skills, and job placement assistance— to help our guests find employment after completing treatment. Also during treatment, we will pay for you to obtain your GED and set yourself up for success, we will also give you transportation to the local community college for your GED classes and test. We use a step-down process during our 9-week program, which moves guests from a PHP program into IOP, making this transition as seamless as possible. Our focus is always on the guest at Royal Life Centers, Because We Care.
Royal Life at Sound recovery delivers personalized, evidence-based treatment that research has proven to be most effective at helping people achieve and maintain long-term recovery. Our proven-effective methods are always reinforced by our quality care, emphasis on our guests, and best practices.
Intensive Outpatient (IOP)
Guests may move on to our eight-week intensive outpatient program (IOP) once they've completed the partial hospitalization program (PHP) portion of our twelve-week aftercare program.
Partial Hospitalization Program (PHP)
The partial hospitalization program (PHP) is the first four-week phase of Sound Recovery's twelve-week aftercare program. Following detox and residential treatment, PHP is a step down from inpatient treatment in our continuum of care.
Once a guest has finished our twelve-week aftercare program—PHP to IOP— they may choose to continue treatment with us at the outpatient level. Our outpatient program (OP) is a less structured, more flexible form of aftercare.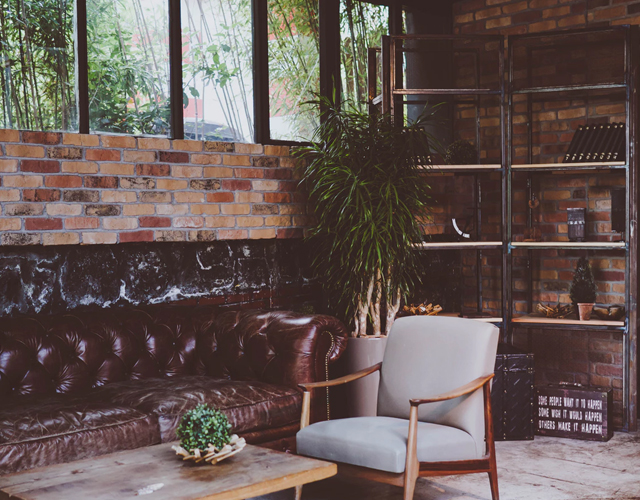 Royal Life Centers at Sound integrates several therapies including individual, traditional group, and activity, adventure, and equine groups. Our objective throughout treatment is to heal mind, body, and spirit.
The Best Outpatient Program in Washington
At Royal Life Centers at Sound, we offer a full range of aftercare services at the PHP, IOP, OP, and sober living level. Our intensive outpatient program and outpatient program is the best in Washington State. We are multi-accredited and fully licensed, providing only the highest standards in addiction treatment. Our outpatient center sits in the heart of beautiful Washington state, the ideal location for rediscovering oneself and building a life free of substances. Our 9-week program transitions guests from PHP to IOP, seamlessly preparing you for independence.
Our IOP program can last longer than 9-weeks if you would like to extend your care, our programming is flexible to meet your individual needs, goals, and circumstances.
"This place and program saved my life. Finally surrendering and admitting I needed help and coming here was the best decision I've ever made. I found a new family and was around people that actually understood me. I finally wasn't alone. All of the facilitators and techs all are in recovery as well and understand where we've been as eell. The variety of classes helps so much. You're able to take and learn on a range of levels. I even picked up the hobby of making music in the studio. If you put the work in and take it seriously, it will be worth it. This program is great. Life changing. I got a lot of love for this program and for all of the people I met because of it."
– C.J. A.
Royal Life Centers at Sound Recovery
Request a Free Confidential Evaluation
Once you submit this form, a royal life centers' admissions coordinator will contact you for a confidential follow-up.
"*" indicates required fields